The word Eirawen, pronounced EYE-RAH-WEN, comes from the Welsh language and means 'Blessed Snow'. Eirawen Day Spa is a place where you can take time out from the pressures of life. We believe it's all about experiencing some 'me' time where you can soak up luxury in a peaceful, warm and welcoming atmosphere. If you are looking for some rest and relaxation or simply to indulge, look no further. Included in each of our treatments longer than 45 Minutes is our specially designed, 'Welcoming Ritual'. Sit back, enjoy a Herbal tea, dessert, Relaxing Foot Bath and Gentle Peppermint Foot Scrub and wash away all of your stress, before we begin your chosen treatment.
Brooke
Beauty Therapist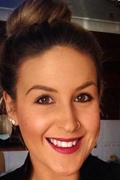 Brooke began her beauty therapy journey at Wollongong's premier day spa - Ibah Day Spa whilst she was still studying in 2013. Since her beginning, she has worked in many luxury spas, and fostered her love for specialist beauty treatments. Being the first therapist to introduce lash lifts, brow lamination, Brow Henna and Facial threading to Jindabyne, she is the lash and brow Guru in the area. She has a passion for beauty and an intrinsic need to treat all her clients.
Ellie
Apprentice Beauty Therapist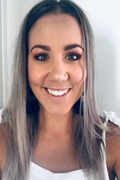 Ellie is a fully qualified piercer. She gained her certification in 2014 and specialises in all needle, upper body piercings including; - Belly - Nipple - Nose - Septum - Eyebrow - Labret - Monroe - Snake bites - Dimples - Tongue - All Ear piercing Ellie is fully qualified to perform Lash Lifts & Tints and Henna Brow Tints. We have seen her work and it is divine! Ellie started her Beauty Apprenticeship in February 2020 and will be supervised for some treatments.
Opposite Mitre 10, Shop 4, Nuggets Crossing, Jindabyne
(02) 6456 2351
Monday

Tuesday

Wednesday

Thursday

Friday

9:00am - 5:00pm

9:00am - 5:00pm

9:00am - 5:00pm

9:00am - 5:00pm

9:00am - 5:00pm